Jan 27,2022 by
Schwarzwald series - Infatuated mirror
Since the original appearance and elaborate design of the movement is the characteristics of AGELOCER, the brand recently launched a new Oriental aesthetics as the theme of the design of women's mechanical watch - Schwarzwald series mirror-like watch. The design is inspired by the landscape of Suzhou, China, and integrates the exquisite harmony of the classical architecture of "reinventing the universe within a short distance" into the design of the watch.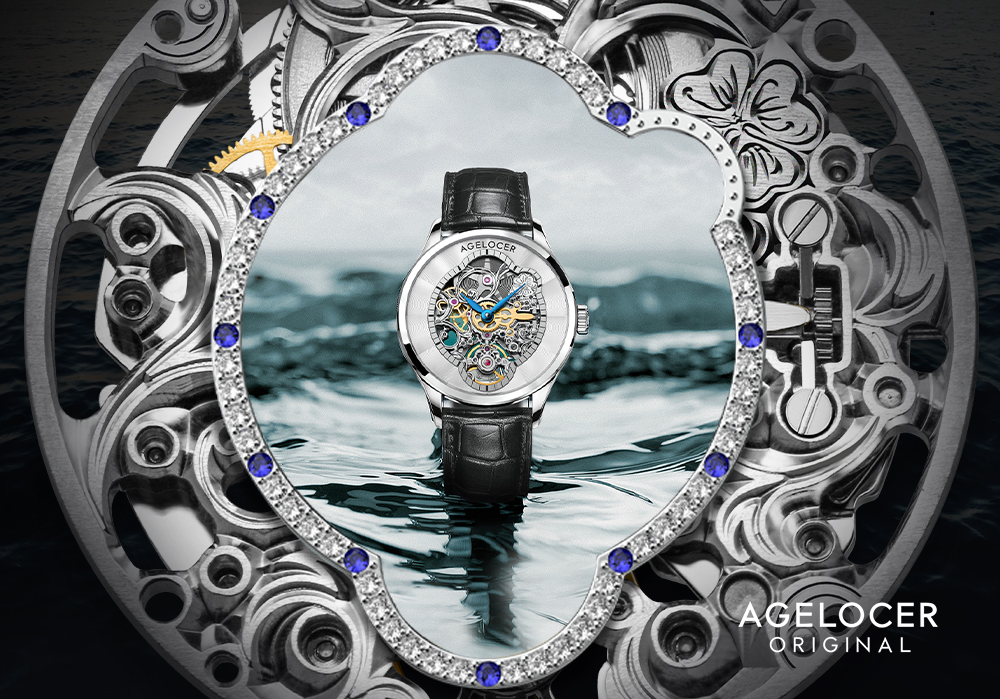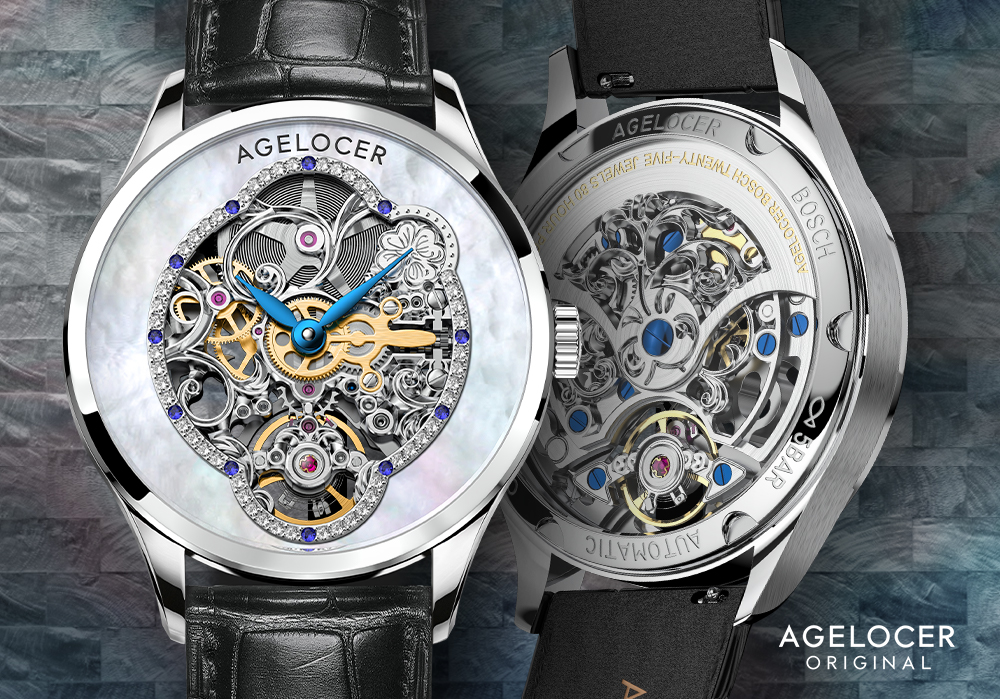 Oriental landscape design is famous for its artistic effect of small in large, and it does not pay attention to symmetry but cleverly integrates with space, which is more enjoyable.

The dial of Schwarzwald Mirror Series takes the characteristics of of Suzhou garden windows, empty windows transparent light scene as the design blueprint, large area of the dial is asymmetrical hollow and blank, so that people can be separated by the "window" to enjoy the scenery, intuitive and delicate cloud carved movement. The movement is smooth and pleasing to the eye relief effect, and the design theme complements each other is more charming.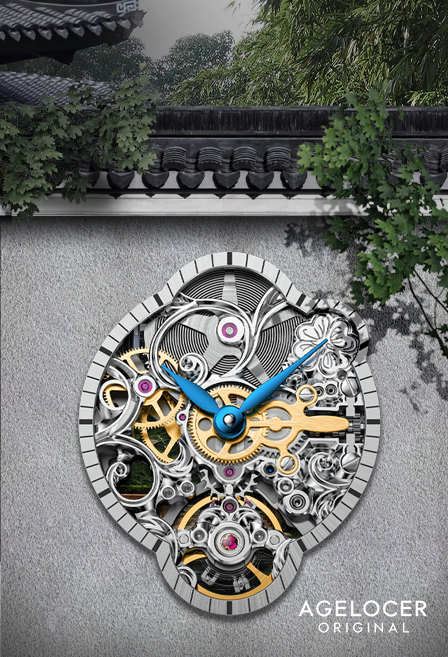 The white dial is designed by the lake water in different states of monsoon weather, rain and snow, as if the spring breeze gently brushed the lake, the lake water gently ripples in the microwave, pushing the engraved movement layer upon layer. Hollow dial plate is the window that appreciates the scene, after the edge imbed Swarovski crystal through carving and polishing, it is also the time scale, carving is fine and absolutely not vulgar, even if concise also have craftsmanship.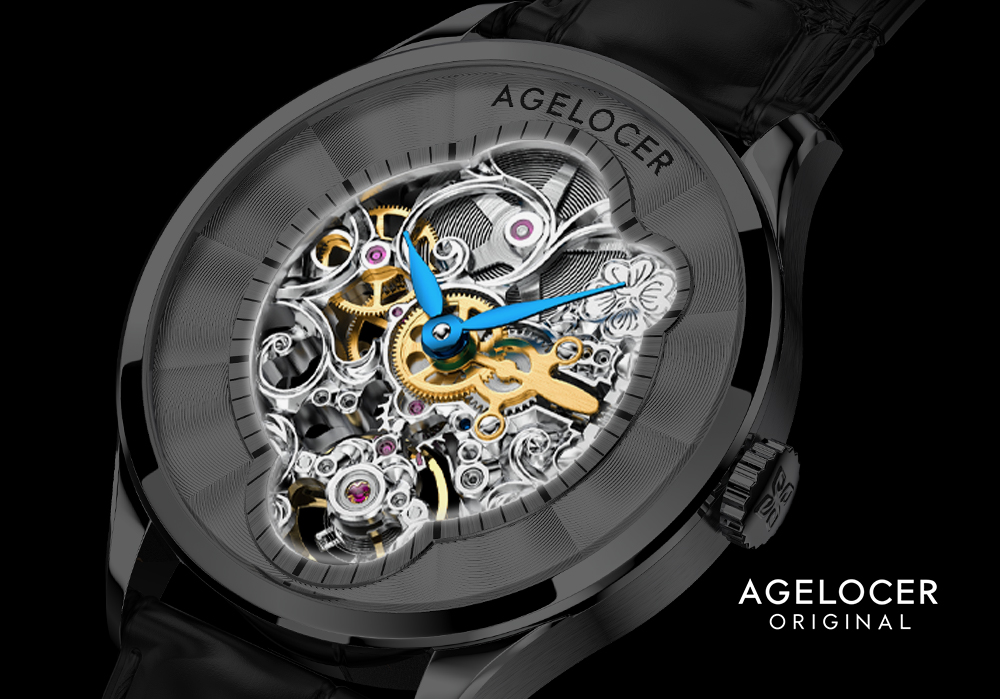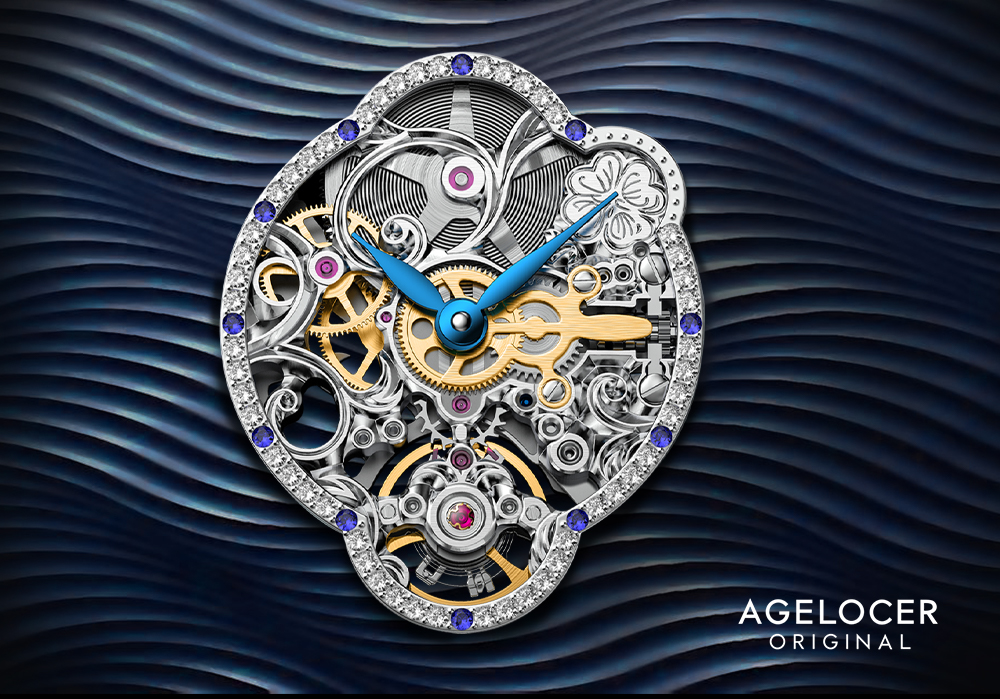 Schwarzwald Mirror Series is equipped with self-developed CAL.A4710 automatic mechanical movement, which is a kind of vintage movement that integrates exquisite cloud carving process and machinery. The horizontal table bridge replaces the traditional unilateral table bridge to form a more stable structure, in order to ensure that the balance wheel is in a stable position, improve the stability of travel. After advanced tabulation process rhodium-plated movement, watchmakers remove all unnecessary parts of the plywood except the skeleton, with a very precise way to carve out delicate cloud carving. The 30mm back can clearly see that each part has been finely polished and chamfered with polished edges, as the cloud carving part of the CAL.A4710 movement is very gorgeous, the back is decorated by satin drawing treatment.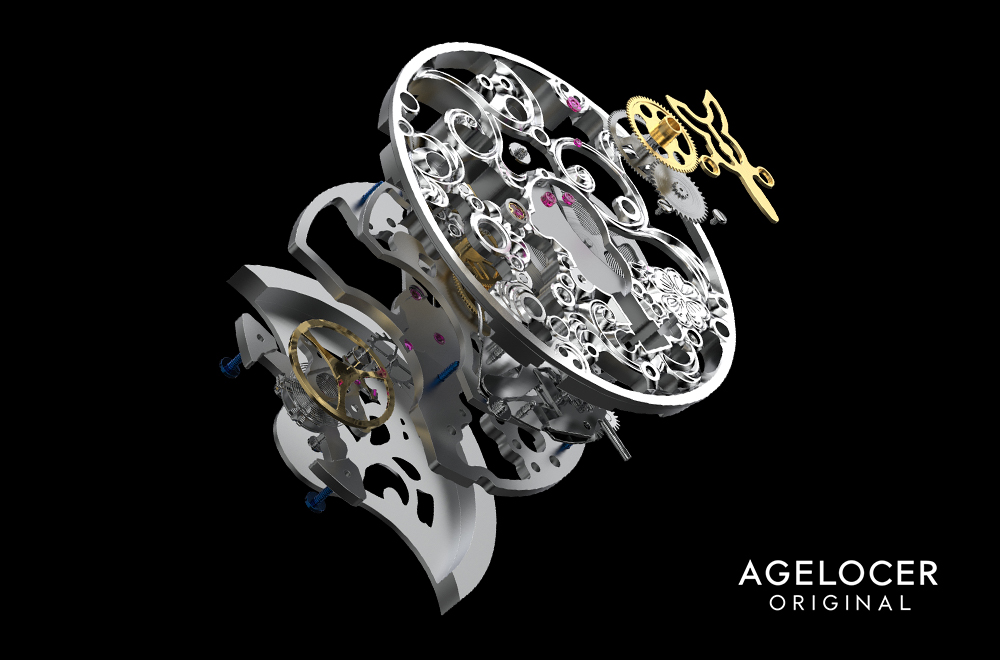 Schwarzwald Mirror Series presents soft feminine fashion with the simple elegance and freehand brushwork of Oriental aesthetics. She presents a "silent poem, three-dimensional painting" on the wrist, and give you the interest of nature and the beauty of machinery.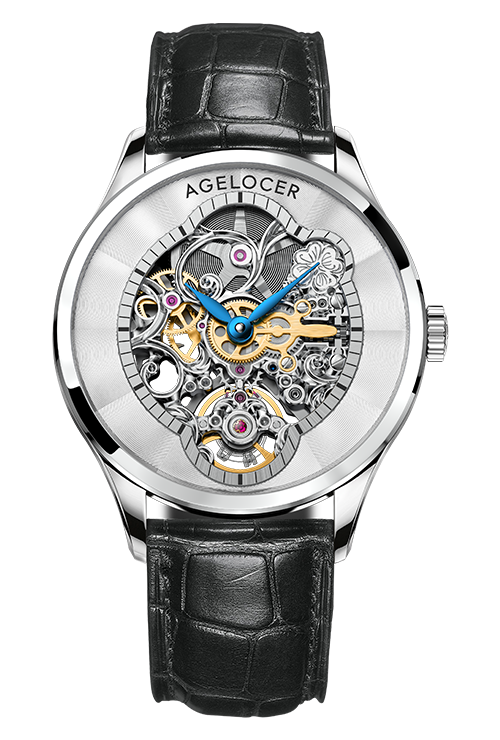 Technical parameters
Product model: 5301A1
Case thickness: 10mm
Wearing length: 170mm-210mm
Watchband width: 18mm
Kinetic energy: 80 h
International unprofor: 2 years
Table mirror: Synthetic sapphire
Movement: CAL.A4710 automatic machinery
Diameter: 36mm
Case: 316L fine steel
Bottom cover: 30mm panoramic back through
Dial: 316L fine steel + blue steel needle
Watchband: Italian calfskin embossed /316L fine steel watch chain
Watch clasp: folding clasp/double press bow clasp
Waterproof: 50m
Weight: 54g